Have a Ants Problem?
Or call us +383(0)49221223
Citronella Ant Facts
Species: Acanthomyops
Name: Their name means "moisture ant"
Location: Across the United States
Size: Citronella ants measure about 4 to 5 mm long
Color: Yellow/Honey-colored
Behavior: When crushed, release a lemon scent into the air
Citronella Ant Behavior
Citronella ants feed almost exclusively on a substance known as honeydew, which is secreted by aphids and a few other small bugs, and have been known to acquire this food source by tending aphids in subterranean "farms." They rarely venture indoors, but they do occasionally fly inside while swarming.
Citronella ants reproduce in flying swarms and are sometimes mistaken for termites. Unlike termites, however, they are largely harmless. Citronella ants live most of their lives in the soil, and despite the presence of colonies all across the United States, most people will never even see one.
How to get rid of Ants

Ant Infestations

Bites and Treatment
4 Seasons Pest Control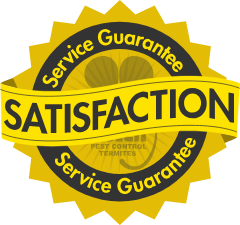 Satisfaction Guarantee
What it includes*
Ants

Crickets

Fleas

Mice

All Roaches
Scorpions

Spiders

Ticks

Wasps

Other*